Iraqi security forces reported heavy fighting today, as they managed to successfully advance into what was once one of the nation's busiest airports, the Mosul International Airport, capturing buildings within and taking control over the runway. The shape of the airport is uncertain, but many have ended up needing considerable repair to be operational again after changing hands in combat situations.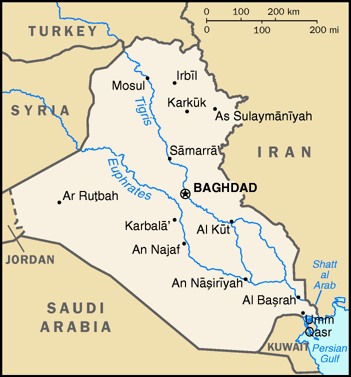 Iraqi forces claimed to have broken the ISIS line of defense at the village of Tel al-Rayan, and are advancing close to the southwestern edge of the city. Indications are that they intend to line up along the city's outskirts for a time before trying to advance in.
Iraq began its invasion of Mosul back in October, and claimed to have fully captured the city's east in January, though ongoing fighting has been reported there ever since. Western Mosul remains under ISIS control, and was the more populous and more heavily defended side of the city.
Entering through Mosul is virtually impossible, as US airstrikes destroyed materially all of the bridges connecting the city across the Tigris River early on, meaning Iraqi forces on the eastern shore would have to find a way to ford the river to get into ISIS-held territory.