Iraqi Prime Minister Hayder Abadi has announced the beginning of the nation's "liberation" of western Mosul, which has been under ISIS control for years. Iraqi troops occupied the eastern half of the city over the last several months, but western Mosul is the more populous, and more heavily defended area.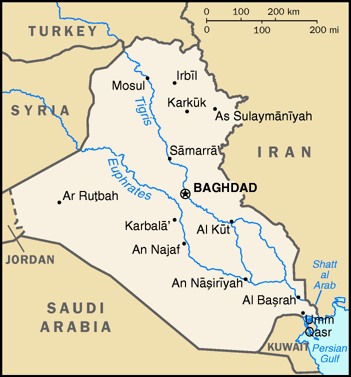 There has been no immediate attempt to ford the river into western Mosul, however, which would be a hassle after US airstrikes destroyed all the bridges in the city in recent months. Instead, the focus seems to be well south of the city, with Iraqi forces overrunning a number of villages on the western shore of Mosul.
Despite having declared victory in eastern Mosul weeks ago, the reports out of that half of the city suggest that things are far from calm, with repeated ISIS drone attacks across the river, and ISIS remnant forces carrying out ambushes that mean fighting is a daily reality.
Iraqi spokesman Brig. Gen. Yahya Rasool offered an estimate on the size of the ISIS force remaining in western Mosul, saying the government believes around 1,800 ISIS fighters remain there, with some 200 suicide bombers. He offered no timetable on actually taking the city, saying it would just depend on the way the battle unfolds.