One day after US ground troops arrived in Romania for a deployment, another group of US troops deployed today to neighboring Bulgaria, with the expectation of heavy equipment and armored vehicles to follow.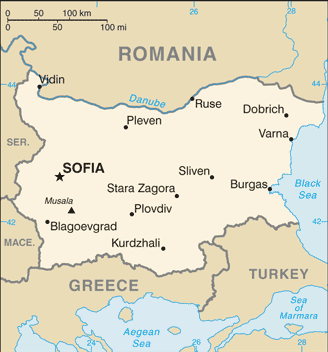 The US troops will deploy at a joint US-Bulgarian base, and Pentagon officials say it is meant to "show Russia" that the US is militarily committed to support the other nations in NATO, a point they are eager to make despite Bulgaria being nowhere near Russia.
Bulgaria's Defense Ministry says the deployment will involve a lot of training operations, and that at least 120 US troops would be accommodated at the training camp. It is unclear the overall size of this deployment, though it may be smaller than the 500 troops sent to Romania.
In both cases the bigger forces were sent to the Baltic states, which have the advantage of actually being near Russia, but alliance-wide interest in selling the idea of NATO versus Russia is enough to justify putting US troops anywhere they've got a base to stay in.