While Iraqi Prime Minister Hayder Abadi is trying to avoid making any hasty moves with respect to relations with the US, anger among the Iraqi population is increasingly overflowing, and leading to growing calls for Abadi to take some kind of stand, and an increasing recognition that Iraq's future may not be as America's ally.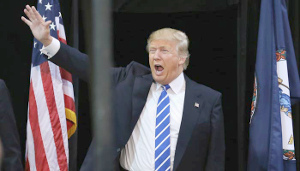 The anger against the Trump Administration has been growing for weeks, starting with the executive order which banned Iraqi citizens from even visiting the United States. Being included in the wholesale ban, despite being a close US ally, was seen as a slap in the face by many, and fueled calls for retaliatory bans, though Abadi rejected the idea.
The ban floundered in US courts, but the sentiment from President Trump was clear, and in the past couple of weeks, growing US rhetoric against Iran only added to the sense that Iraq, a close ally of Iran, is heading for a decisive ideological split with the US.
Abadi's first phone call with Trump, just days ago, even centered on Trump hyping the "threat" Iran poses. Abadi responded by insisted Iraq has no intention of becoming involved in regional wars, seen as a half-hearted rebuke of Trump's hostility toward Iran.
This sort of measured response is wearing thin among many Iraqis, and Abadi's political survival has long been seen to depend on US backing, something which he could quickly find a liability.