A public protest outside of the Punjab assembly in the city of Lahore was cut short today when a suicide bomber attacked the crowd, killing at least 13 people and wounding 83. The attacker targeted police who were trying to negotiate a withdrawal of the protesters, and five police were among the slain.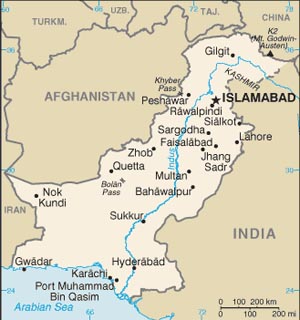 The demonstration appears to have been a target of opportunity for the attacker just because it gathered a lot of people at the provincial assembly, but was otherwise unrelated. The demonstration was of hundreds of pharmacists complaining about a change in the drug law.
Militant faction Jamaat-ul Ahrar claimed credit for the attack, saying it was the first of a new campaign against government targets around the country. The group splintered off from the Tehreek-e Taliban Pakistan (TTP) in 2014, and operates mostly in the tribal areas, along with some strikes elsewhere.
The blast gave the police an excuse to totally clear the area outside of the assembly, forcibly expelling the protesters. The attack also raises concerns about the city's ability to host a major upcoming cricket event, the Pakistan Super League, with some locals believing the attack was meant to derail that event.