Officials familiar with the situation say that President Trump is backing away from a possible opening of new CIA black site prisons, with a new version of a draft executive order that previously suggested the move having expunged all mentions of the idea.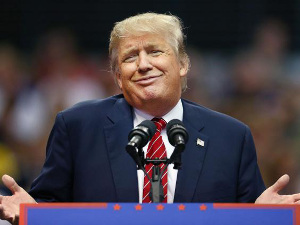 The White House had previously denied that any decision had been made on the black sites, but concern over the matter was considerable, with Defense Secretary James Mattis and CIA Director Mike Pompeo both apparently surprised by the reports of the original draft. Mattis and Pompeo are the administration's two main opponents of torture.
The revised draft reportedly just centers on the administration's intention to keep the detention center at Guantanamo Bay open indefinitely, and intentions to bring more detainees to the facility. It no longer mentions black sites, nor does it revoke an Obama-era order that forbids the CIA running prisons and torturing detainees.
Though Trump has expressed support for a return to torture, he has said he will leave the matter up to Mattis, who has repeatedly expressed opposition to the move. Pompeo had also said he would openly defy any orders for the CIA to torture detainees, which seemingly negates the purpose of black sites in the first place.