In a move which sparked multiple clashes, Israeli forces today began the evacuation of the illegal outpost of Amona, a settler outpost established without government position, and which had been ordered evacuated repeatedly by the Israeli High Court. Prime Minister Benjamin Netanyahu has announced intentions of establishing a new settlement in the occupied West Bank for the evacuees, marking the first new settlement Israel has established there in two decades.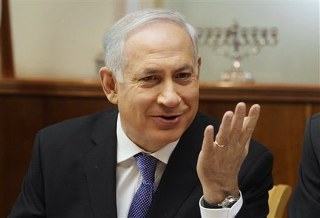 Amona was founded in 1995 on privately owned Palestinian land, and was first ruled illegal in 2006, though it took years of eviction orders to get the government to do anything about it, and even now, the expectation is that the new settlement will itself involve some seized privately-owned Palestinian land.
A bill that aims to legalize the Israeli government seizing such land for the purpose of settlement construction or expansion is advancing through the Knesset, with opposition members complaining that the government has blocked a planned filibuster of the bill, limiting all debate on the matter to just three days.
The far-right coalition government should easily pass such a measure, and many see this law as the real goal of the whole effort, and not the relocation of Amona at all. Education Minister Naftali Bennett presented the Amona evacuees as "heroes"whose resistance to evacuation has set the stage for a new legal regime that will end with the full annexation of the West Bank.