In banning citizens from seven Muslim-majority nations last week, President Trump presented the executive order as a temporary measure, with a 90-day ban meant to give time to bulk up screening procedures on people entering from those countries.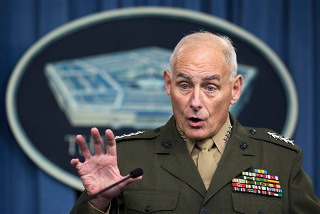 90 days doesn't sound very long, but according to Homeland Security Secretary John Kelly, for some of these nations it may end up quickly being a more or less permanent ban on entering the United States, as Kelly says such increased screening may not be possible.
Kelly noted that some of the nations on the list are in a state of collapse, and suggested that those nations could pretty much be stuck on the list until the administration decides they are stable enough to provide the information the US would want to screen visitors from there.
He provided no indications on what sort of expectations the US would place on these nations over the next 90 days, nor exactly how many of these nations he considered to be in a state of "collapse." With other officials openly talking about plans to expand the number of banned nations, however, it seems like the list will be growing, not shrinking in the near term.