In a move which is likely to be very controversial, President Trump has reshuffled the makeup of the National Security Council's principals committee, removing the top military and intelligence officials from what is meant to be the main inter-agency discussion of nation security, and adding his chief strategist, Steve Bannon.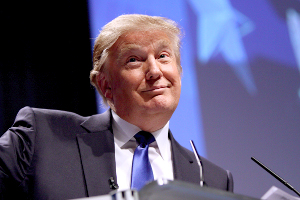 Bannon served as CEO of Trump's presidential campaign, and was appointed chief strategist after the election. He had not held any government positions prior to this, having most recently served as a top executive at website Breitbart News.
While Bannon will be added to the council, two other positions will be removed, including the Director of National Intelligence (as yet unconfirmed, but Sen. Dan Coats (R – IN) is nominated), and the Chairman of the Joint Chiefs of Staff, Gen. Joseph Dunford.
Those two won't be totally excluded from principals meetings, bbut will only be allowed to attend when as issue that falls under their respective responsibilities is to be discussed. This has some questioning how much practical impact the move will have, though the inclusion of Bannon risks accusations of increased politicization of policy-making meetings.