A new report from Human Rights Watch reports that a number of children being held as uncharged detainees by the Iraqi Kurdish government are reporting that they are suffering regular torture at the hands of the regional government's security forces.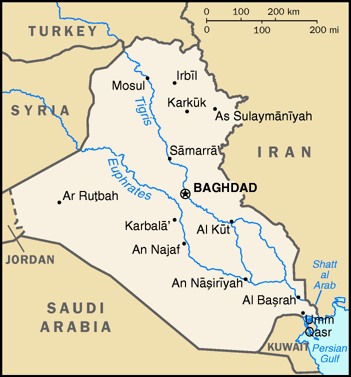 The children were initially detained "on suspicion" that they have ISIS connections, but none of them have enough evidence against them to actually be charged with any crime. Their families report the KRG government won't tell them where their children are being held, or for how long.
Human Rights Watch warned that the use of torture and "enforced disappearances" by Kurdish forces risked driving the families of the detained into joining extremist groups themselves, saying the officials need to "look beyond the military solution" and end policies that are fueling such unrest.
Though Kurdish officials have denied all such incidents, the KRG has repeatedly been faulted during the ISIS war for its mistreatment of Arab civilians, particularly in towns along the frontier with Kurdish territory, expelling many, and destroying large numbers of homes, which many see as an attempt to change the demographics of certain oil-rich parts of northern Iraq that the Kurds intend to annex into their territory after the war.