Iranian Deputy Foreign Minister Abbas Araqchi today confirmed that his nation has no intentions of conducting any renegotiation of the P5+1 nuclear deal, saying the deal is already finalized and that they don't believe there is any reason to reopen it.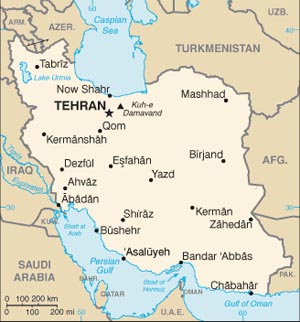 The discussion of renegotiation comes ahead of President-elect Donald Trump's inauguration, with Trump having suggested previously that he could get much better terms out of Iran. Araqchi expressed doubt the new administration would be able to just abandon the deal in absence of the new talks.
That's been the sense among most of the international community as well, as they note the deal is between seven nations, and the US isn't in a position to unilaterally cancel it. Moreover, many warn that any attempt by the US to undermine the deal would hurt the US diplomatically and get sympathy for Iran among other nations involved, since Iran has been complying with the terms.
Where the Trump Administration actually stands is unclear, as there's been some indication of softening on their hostility to the deal since the election, but incoming Chief of Staff Reince Priebus insists that the deal is "on life support" and that Trump intends a "full review" of it when he takes office.