With just a week left in power, President Obama is said to be spoiling for one last big "showdown" with Russia at the UN Security Council. Diplomats, however, say the matter is all but dead, with both Britain and France resisting and trying to delay the vote beyond Obama's term.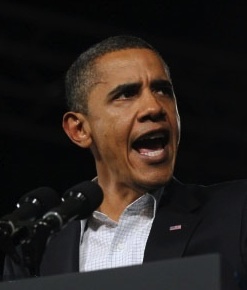 The resolution in question is a long-sought effort to impose sanctions on Syria for alleged chemical weapons use early in the Syrian Civil War, and the resolution would also criticize ISIS for its more recent chemical weapons use. The US has imposed unilateral sanctions instead, likely a recognition the UN vote isn't happening.
The issue is two-fold, with the expectation that President-elect Donald Trump isn't on the same page with Obama on the resolution a big reason US allies don't want to push it through in Obama's last days, fearing it would start relations with the new administration off on a bad footing. The bigger reason though is the January 23 Astana peace talks.
Russia and Turkey have set up the Astana talks as the first real shot at ending the Syrian Civil War in many months, and heavily sanctioning Syria just ahead of the talks would be very bad timing. Indeed, President Obama had previously delayed the same resolution so as not to damage efforts he was making to get the talks going.
Since this round of talks is not US-brokered, and the Obama Administration will be gone before it happens, there appears to be no aversion within the outgoing administration to hurting the process, and some sense that they might be fine doing so to spite Russia on their way out the door.
Last 5 posts by Jason Ditz