Following the House of Representatives' vote, the Senate today voted 92-7 to pass the 2017 National Defense Authorization Act (NDAA), the main military spending bill for the next year. This is a compromise version of the bill, which only included funding for the wars for the early part of 2017, with the assumption that an "emergency" bill will be passed in early 2017 to pay for the rest of it.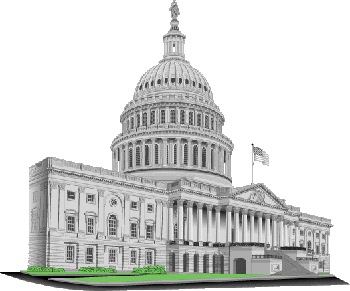 This allows Congress to falsely claim they're only increasing military spending by a few billion dollars over last year, when in practice the total of all the bills will be a much bigger increase. As with most recent NDAAs, it forbids the closure of the detention center at Guantanamo Bay, and also bans the Pentagon from closing military bases it no longer wants.
The compromise bill took out two key provisions which would've threatened the veto-proof majority it has, one aiming to require women to register for the military draft, and another, the Russell Amendment, which would have allowed military contractors to discriminate against people "on the basis of gender or sexual orientation."
Surviving the final cut was a $160 million outlay to the US State Department to "identify and counter" Russian propaganda. This program started with an eye toward bolstering independent (read: pro-US) journalists in Eastern Europe, but has since been centered around false Washington Post allegations that a large chunk of America's own independent media (including Antiwar.com) are secretly in league with Russia.
The bill now goes to President Obama for signing, and while the White House hasn't taken a formal position there appears to be no real question that he'll ultimately sign it rather than be overridden for a second time in his final year in office.