While culpability is still uncertain, Russian cyber-security company Kaspersky is reporting a massive series of cyberattacks against major Russian banks, with at least five of the country's largest financial institutions hit in the offensive.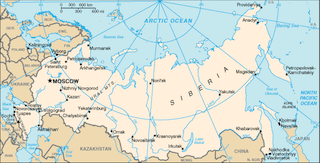 The attack was a major series of distributed denial of service attacks (DDoS), with Kaspersky reporting that the botnets involved in the attack included hijacked devices from 30 countries, but seemed to be dominated by US-based devices.
This inevitably raises questions about whether these attacks are part of the US "retaliation" that the Obama Administration has publicly promised to launch against Russian targets. The administration has continued to accuse Russia of hacking US targets after the election, though most of the claims centering on a plot Russia was trying to "hack" the election.
The Russian banks saw attacks which in some cases have lasted over 12 hours, continuing into the night, and interrupting their websites and other online services. The largest Russian bank, Sberbank, was targeted as well, but reported it had managed to weather the attack without any interruption of its operations.