Another incident along the line of control (LOC) in Kashmir has left one Indian soldier killed and India and Pakistan once again exchanging fire, after a group of militants crossed the LOC and attacked an Indian Army Camp.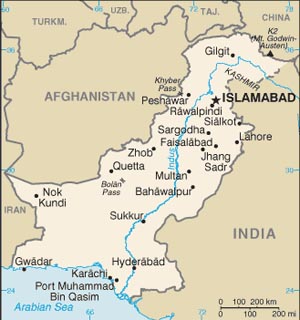 Fighting last week along the LOC started with a similar incident, in which militants crossed the LOC and killed a number of Indian soldiers. The Indian military responded by crossing the LOC themselves, and claimed to have sacked militant camps, but also got in some fighting with the Pakistani forces.
Pakistani officials would only say that they "befittingly responded to Indian unprovoked firing," while India has repeatedly presented the militant attacks as the work of the Pakistani government's proxies. There was no word of any casualties from the exchange of fire.
India and Pakistan each control parts of Kashmir, and have heavily militarized the LOC separating the two. This tends to be a flashpoint when the two nations are at odds, as indeed has been the case in recent weeks. Last week an unnamed Pakistani official claimed they were prepared to use tactical nuclear weapons if India crossed the LOC in a full-scale invasion.