Rep., Ted Lieu (D – CA) and Sen. Ed Markey (D – MA) have today introduced the Restricting First Use of Nuclear Weapons Act, which would effectively ban the United States from launching nuclear first strikes against other countries.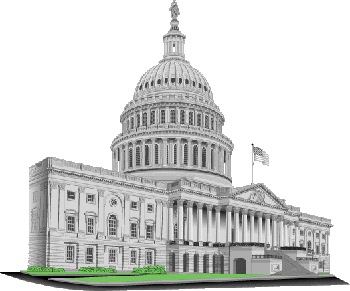 The question of first use became an issue again earlier this month, when President Obama reportedly considered making such a promise, before abandoning the idea after being shouted down by his cabinet. Defense Secretary Ash Carter reportedly warned other countries would see the pledge as "a sign of weakness."
Ironically, the sponsors, both Democrats, cited Republican presidential nominee Donald Trump as a reason to restrict presidential use of nuclear arms. At last night's debate, Trump similarly expressed opposition to first use of nuclear weapons, though he also said he didn't want to take anything off the table.
Rep. Lieu did, however, take the position that this act was necessary in general, arguing that giving the president unilateral control over an arsenal that could end human civilization was "flatly unconstitutional." It is as-yet-unclear how much support the bill has.
China and India are the only two nuclear countries with formal pledges not to launch first at present. The Soviet Union also took such a position, though Russia did not retain this policy after the collapse, saying it was untenable given the growing conventional military imbalance between them and NATO.