Adding to international criticism of Israel's construction in the occupied West Bank, the government has approved several hundred additional homes in the settlements there, both approving plans for 284 new homes to be constructed and retroactively legalizing some 179 homes built in violation of Israeli law in the Ofarim settlement.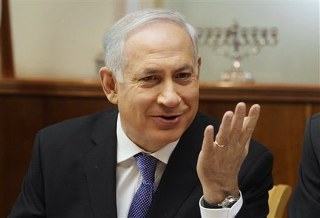 The new plans were criticized by Israeli watchdog Peace Now, saying that the current government is building settlements all over the West Bank, and also sending the message that illegal settlements can continue to be built and can expect to be legalized after the fact.
The US State Department issued a statement saying they were "deeply concerned" by the acceleration of settlement construction, and in particular about the growing trend toward retroactive legalization, allowing Israel to expand settlement activity in "a potentially unlimited way."
The far-right government's trend toward retroactive legalization as a matter of course is indeed fueling a boom in "pirate" outposts, with self-described "entrepreneurs" bragging about going hilltop to hilltop in the Palestinian territory tossing up a few trailers, and then waiting a few months for Israel to retroactively legalize the takeover of land that the settlers never had any pretense of owning in the first place.