US military officials are expressing outrage tonight after a video showed four Iranian military speedboats getting within visual range of the USS Nitze, a guided missile destroyer that was passing near the Iranian coast at the Strait of Hormuz.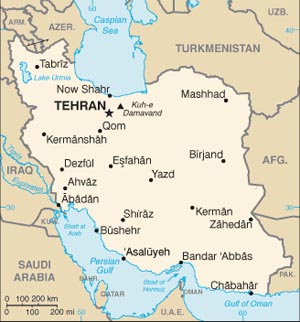 While presenting the moves as "an interception" and "unsafe and unprofessional," the video footage showed the speedboats barely visible in the distance, before zooming in to present them as somewhat larger, blurrier shapes in the distance.
While the US warship fired some flares up into the air and made some unspecific noises, the Iranian boats didn't appear to react, and never interacted with the US ship in any way other than being close enough that someone was able to see them.
Despite calling the move "unsafe," a go-to comment the US uses for other militaries more or less as a matter of course, there was no conceivable danger at that range, especially from the tiny speedboats. Indeed, speedboat safety guidelines in most countries advise them to remain at least 50 meters away from any ships, meaning the Iranians were a good six-fold the distance away to be nominally unsafe.