While the Obama Administration has presented its (already-stalled) drawdown in Afghanistan as "ending" the war and bringing the number of US forces down in the country to very small levels, they rarely discuss the substantial number of American defense contractors still in the country.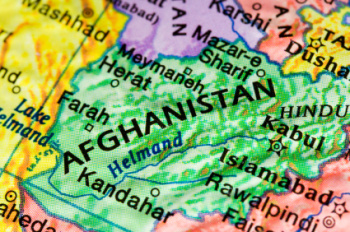 While the US officially has just 9,000 troops in Afghanistan, they also have some 29,000 contractors stationed around the country. Two-thirds of the contractors are said to be foreign nationals, with the Pentagon saying they are mostly involved in logistics and maintenance for the ongoing war.
The US has long used large numbers of contractors as a way to have more boots on the ground than the officially publicized figures. This has tended to be rough parity between the two forces, however. At the peak of the Afghan War, the US had 88,000 troops and 117,000 contractors.
Now that ratio is more than 3:1, which underscores administration efforts to present the drawdown as far more substantial than it actually has been. The contractors tend to be quite expensive compared to regular ground troops, but also tend to attract much less press coverage.