In a first for their war in Syria, Russian warplanes today launched airstrikes against Syrian rebels, using warplanes launched from the Hamedan Air Base, west of the capital city of Tehran. Previously, all Russian strikes in the war were launched from either Syrian territory itself, or from Russia.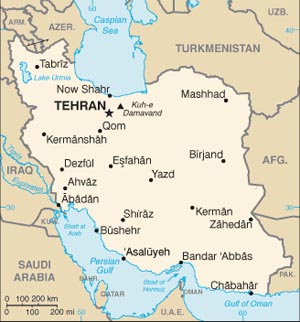 The planes involved were Tupolev-22M3 long-range bombers and Su-34 fighter bombers. It is unclear how long Russian planes have been at the Iranian air base. Iranian officials confirmed today that Russian and Iranian personnel will share the facility.
US and Israeli officials, however, say they knew in advance that Iran was to allow Russia the use of the base. The Tupolev bombers could not operate out of Russian bases in Latakia, Syria, which are too small to host them, and this gives them another option.
Israeli officials warned that the move has "negative implications" for their interests in the long term, and indeed it would be a lot harder for Israel to follow through on long-standing threats to attack Iran if they're playing host to the Russian Air Force.
The State Department declined to get into details about the matter, but terms the Russian deployment "unfortunate." The US, of course, has been launching airstrikes against Syria from third-party countries throughout the war, with a substantial base in Turkey.