Speculation that ISIS's report yesterday of Abu Musab al-Barnawi having being appointed as Boko Haram's new leader could portend a split in the group appears to be accurate, as existing leader Abu Bakar Shekau has responded, and noted that he doesn't recognize the leadership change.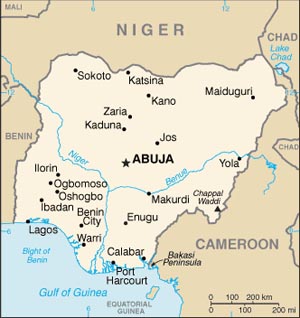 In the released audio speech, Shekau declared Barnawi an "infidel," and complained that ISIS leader Abu Bakr al-Baghdadi hadn't responded to repeated letters warning him about Barnawi, saying it amounted to an attempted coup.
Shekau has been the long-time leader of Boko Haram, while Barnawi is reportedly a journalist affiliated with a break-away faction called Ansaru, which seeks to shift Boko Haram away from attacks on civilian targets. ISIS statement not only named Barnawi leader, but promised an end to attacks on mosques and marketplaces.
The Ansaru split happened awhile ago, and ISIS' statement may escalate that fracturing of the Boko Haram movement. It likely also spells the end to Shekau's support for ISIS, just a little over a year after he declared the force as an ISIS affiliate.
Whether it will lead to fighting between the two factions or just two separate Boko Harams in Nigeria remains unclear, but it mirrors ISIS' effort to absorb al-Qaeda's Nusra Front in Syria a few years ago, which ended with ISIS absorbing a significant fraction of the existing force but making a major enemy of what remained.