With Centcom already promising an investigation into the US airstrikes on July 19 in Manbij, in which warplanes killed up to 200 civilians after "mistaking them for ISIS," the Pentagon has confirmed today that a second formal investigation has been launched into a July 29 strike, which hit civilian neighborhoods near Manbij, killing another 28.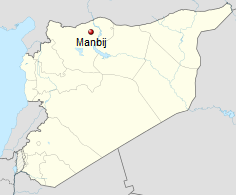 Pentagon spokesman Col. Chris Garver confirmed that the incidents were found to be "credible enough" to warrant more investigation into the matter, which is unusual, as most such incidents, even with loads of witnesses and evidence, never gets that far before being dismissed by Centcom as "not credible."
The Pentagon has dramatically undercounted the number of civilians killed throughout the war, admitting only 55 civilians killed in the entire war. The new investigations already have undercounts built into them too, with Garver only confirming "at least 15" killed in the July 29 incident, and 10 to 73 on the July 19 massacre, while saying he believe it was "on the lower end of the scale."
The most recent US accounting of civilian deaths ended in April, before the Obama Administration dramatically scaled back limitations on strikes against ISIS-held targets. All the strikes in Manbij have been in that period, and there were reports of scores of civilians killed in and around Manbij before the July 19 incident. Whether those investigations are still ongoing is unclear, as they were not mentioned.
This is not unusual, as oftentimes US "investigations" seem to disappear into a black hole for months or even years before a public accounting.