French President Francois Hollande has announced intentions to send heavy artillery, but no ground troops, to Iraq within the next month to fight against ISIS. The announcement was presented as retaliation for the Nice truck attack.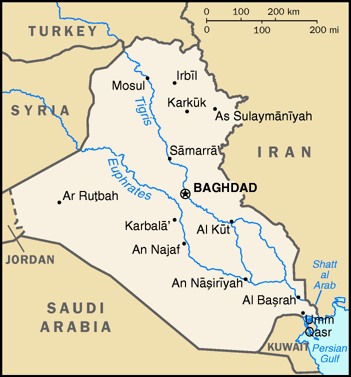 The "no ground troops" part seems flexible, as it so often is among the US-led coalition, with aides later saying that while Iraqi troops would be expected to use the artillery, France would be sending a cadre of "advisers" to the nation to show them how.
Hollande was keen to escalate French military action against ISIS after previous attacks as well, using the November Paris attacks as a justification for significant escalations of the air campaign. It is unclear, however, if the Iraqi Army is really in need of additional artillery at this point, or if the deployments are just for show.
Either way it leaves France even deeper involved in the conflict, as well Hollande's reported plan to return the Charles de Gaulle aircraft carrier to the area to participate in airstrikes. Such deployments are likely to add to ISIS' desire to make France a target, fueling tit-for-tat escalation between the two sides.