ISIS has issued a statement claiming credit for yesterday's attack on a German commuter train, in which a 17-year-old Afghan asylum seeker wounded five people with an ax. ISIS also released a video of the attacker from before the attack.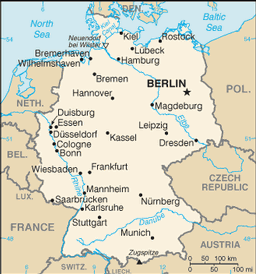 In the video, the unnamed attacker declares himself an ISIS soldier preparing for a suicide mission. He presents his attack as revenge for an unnamed friend who died in Afghanistan. He offered no details on what happened.
German officials expressed surprise at how quickly the attacker had been radicalized. Though some familiar with him described him as "a religious Muslim," others said he only attended mosque at all on special occasions, and had never spoken about ISIS before.
During the attack, the teen went after a family in Germany on vacation from Hong Kong, wounding four, then fled the train and attacked another woman who was walking her dog. Two of the wounded were in serious condition, and the attacker was the only one slain.