Despite bragging repeatedly about having killed him throughout the month of March, the Pentagon today admitted that they hadn't actually killed ISIS commander Abu Omar Shishani back then, though spokesman Peter Cook did say that they thought he might've been killed.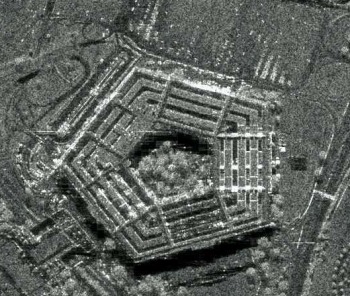 The only reason they got around to confirming Shishani wasn't killed in March is that they think they killed him again this week, in another airstrike around Mosul. ISIS issued a statement yesterday that confirmed Shishani's death in the area, but said it was in fighting.
The Pentagon was apparently comfortable keeping up the myth of Shishani's March death, with US officials repeatedly bragging about it throughout March and early April, though Cook denied that it was "intentional" that they only admitted it when they killed him again.
This has been a recurring problem throughout US wars, with Pentagon officials constantly claiming important figures "confirmed killed" multiple times in the same conflict in totally different circumstances. This is particularly true in Afghanistan and Pakistan, where "key" leaders can be killed half a dozen times and still be active.
Shishani, also known as Omar the Chechen, was a key part of recruiting fighters from former Soviet states to ISIS. The Pentagon termed him their "Minister of War," though this was never confirmed by ISIS.