A new statement from an ISIS-related news agency has confirmed the death of Abu Omar al-Shishani, who the US had claimed was their "minister of war," in combat in the city of Shirqat, just south of Mosul. The statement was light on details but vowed a retaliatory offensive in his honor.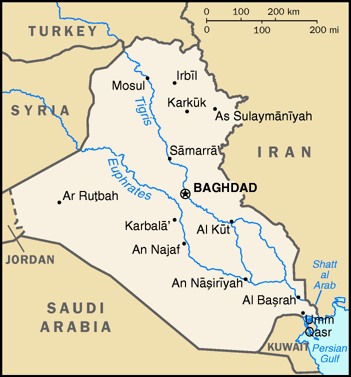 The Pentagon said it was "aware" of Shishani's reported death, but could neither confirm or deny it. This is particularly noteworthy because the Pentagon claimed to have killed Shishani way back in March. The claim was later denied by the Syrian Observatory for Human Rights, which suggested he was only wounded at the time, but was never retracted by the Pentagon.
Shishani was known as Omar the Chechen, and the US had claimed he was ISIS "minister of war." his actual role in the movement was never clear, though he was said to be a close aid of Abu Bakr al-Baghdadi. He had brought a significant number of Islamists in from the former Soviet Union.
The new reports of Shishani's death are raising speculation ISIS had kept his death a secret for months while they found a replacement. It is worth noting, however, that the statement did not reveal who his replacement would be.
Last 5 posts by Jason Ditz