Sporadic gunfire was reported today in and around the South Sudanese capital city of Juba, relative good news after several days of major fighting left hundreds of people dead. The ceasefire urged by leaders of both factions appears to be holding, at least mostly.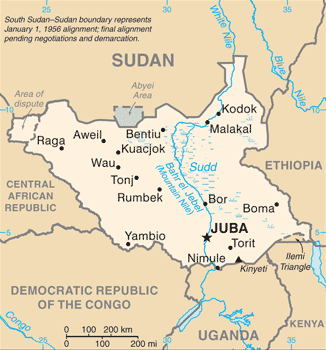 The fighting erupted Thursday, and escalated through the weekend, with forces loyal to President Kiir and Vice President Machar clashing, as they did during the previous South Sudanese Civil War, which just ended last August. There was considerable fear that this was the beginning of another huge war.
And it may yet be, as spokesmen for President Kiir presented today's situation as less a ceasefire and more a military victory, claiming to have "dislodged" pro-Machar forces from one of their main bases. UN officials are still warning the humanitarian situation is worsening, and are urging safe passage for civilians fleeing the capital.
The calm, temporary though it may end up being, was enough that the Juba airport reopened today, though all commercial flights remain suspended indefinitely, meaning only those with access to private planes can get in and out.