When Iraq is losing territory to ISIS, the US sends more ground troops. When Iraq recovers territory from ISIS, the US is also sending ground troops, however, with Defense Secretary Ash Carter announcing 560 more ground troops being deployed to Iraq today after Iraq's weekend capture of the Qayara Air Base.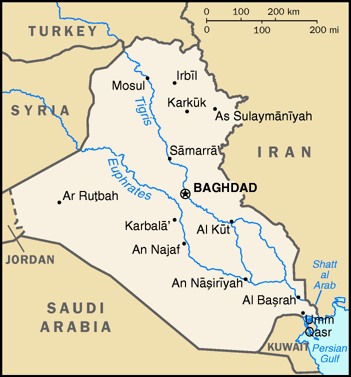 This brings the "official" number of US ground troops in Iraq to 4,617, well over the cap agreed to with the Iraqi government. That cap's been broken for awhile in practice, and the latest deployments are actually expected to bring the total US force to well over 6,000 troops.
On the Tigris River, the Qayara Air Base is in the southern part of Nineveh Province, and has been sought by Iraq for years as a base from which to launch the invasion of Mosul, the nation's second largest city and ISIS's largest.
The base was captured over the weekend with little fanfare, as Iraqi troops arrived and found that ISIS had abandoned it some time ago. The base's overall condition is unclear, but it has repeatedly been the target of US airstrikes throughout the war.
This likely means the US troops are going to be repairing stuff they blew up, a common job from troops in Iraq, and reports also indicate they'll be teaching Iraqi troops how to build a bridge across the Tigris River as a way to get back and forth. It's unclear why this is a stated goal, since al-Qayara Road is right there, and already spans the river.