Heavy fighting over the past few days in South Sudan, centering around the capital city of Juba on the occasion of the nation's five year anniversary, has left hundreds dead and analysts openly talking about this as the potential start of the nation's second civil war, less than a year after the last one was settled.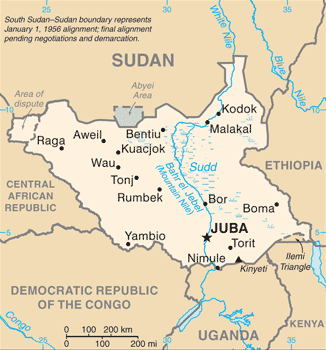 As fighting once again picks up, uncomfortable attention is being brought to the UNMISS, the United Nations "peacekeeping" mission in the nation. The third largest UN force in the world, UNMISS has been in South Sudan for its entire history, with a mandate for bringing security and the "necessary conditions for development."
The West was eager to back South Sudan, insisting the independence of the Christian-majority area from Sudan was a recipe for stability. Instead, it's a recipe for the UNMISS dropping $1 billion annually on a huge military force deployed to a country that, with or without then, is in a state of perpetual war at any rate.
UN Secretary-General Ban Ki-moon responded to the latest situation, calling for a blanket arms embargo on South Sudan, sanctions on the leaders of both sides in the civil war, and "fortifying UNMISS."
Throughout the last civil war, UNMISS grew precipitously, going from about 7,000 troops in 2011 to a force of about 13,500 troops amid the last civil war. That elevated level remains, and even though it clearly isn't doing anything to help the situation, Ban's go-to solution is still to throw more troops at the problem.