Eager to keep the alliance "unified" in their multi-year effort to pick a fight with Russia, top NATO officials are expressing serious concerns about the Greek government's efforts to forge an arms manufacturing deal with Russia.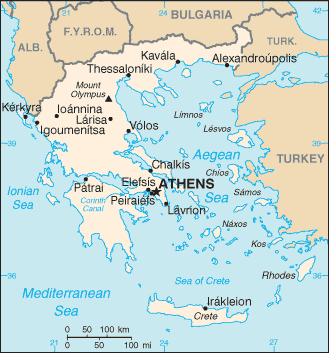 A NATO and EU member, Greece is still facing economic struggles, and are seeking a deal that would allow them to manufacture Kalashnikov rifles, a major boost for Greece's defense industry, but one which Russia is conditioning on the lifting of economic sanctions.
With a lot of NATO's European members still irked at Greece about the bailout negotiations in recent years, their bilateral relations with Russia are being seen as yet another example of the Greeks going on a different path from the one the rest of the continent wants them to.
The Greeks had been opposed to the European sanctions on Russia too, even before the arms deal came up, complaining that the sanctions, which began in 2014, have done a lot of damage to the economies of EU nations along with Russia. That sentiment has been common in eastern and central Europe, and is likely to weigh heavily on proposals by Western Europe to extend the scheme indefinitely.