Israel's Water Authority today confirmed last week's reports that the state-run water company had dramatically cut water supplies to Palestinians in the occupied West Bank, saying the hot weather is leading to a localized "shortage."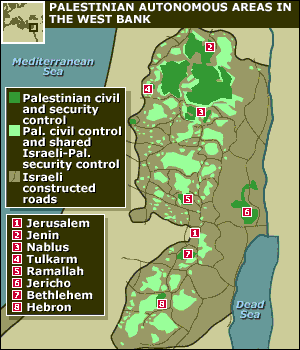 At the same time, spokesman Uri Schor sought to blame the Palestinians for the problem, saying they hadn't approved the "additional water infrastructure" and that the shortage only developed because of the limited pipes in the region.
The Palestinian Water Authority denied that there were any problems with the pipes, saying USAID had just finished installing new pipelines to serve the population in Hebron and Bethlehem, but that Israel wasn't sending anywhere near enough water into those areas.
Tens of thousands of Palestinians in the area haven't had running water in over a month and a half how, and many have had to draw from agricultural water sources just to survive. The Israelis maintain settlers have complained of "shortages" as well, but indications are that consumption rates within the settlements have simply gone up because of the heat, and it's not a question of them not having any water.