When the European Union imposed temporary sanctions on Russia over the annexation of Crimea, the "temporary" was seen by most as empty. With no real chance of Russia leaving the Crimea and the EU unified in being super outraged about that, the belief was that the sanctions would keep getting extended more or less forever, in keeping with the "new Cold War" mentality.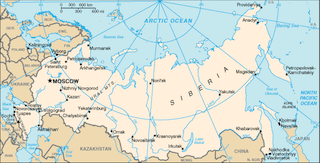 That's not how it's turning out, however, as negotiations on the latest extension are facing a major backlash across Central and Eastern Europe, as several nations express opposition to keeping the sanctions in place, and some are openly talking about a rapprochement.
Western European nations don't seem to get it, since they weren't trading much with Russia in the first place, but the prospect of "forever" sanctions are wearing thin on many, with Austrian FM Sebastian Kurz saying he opposed any extension of sanctions longer than six months, and thought the time was nearing to start phasing them out.
Hungarian FM Peter Szjjarto also opposed plans from Western European powers to "automatically extend" the sanctions without debate, and German FM Frank-Walter Steinmeier insisted the sanctions must not be an "end in themselves."
The initial imposition of sanctions was largely seen as "supporting Ukraine," and that argument is also wearing mighty thin, as the EU pressure for Ukraine to reform its economy isn't amounting to much, and the sense is increasingly that the situation in breakaway East Ukraine is only continuing because Ukraine is continuing it.