A big unresolved issue for Afghanistan is the Durand Line question. Initially negotiated between Afghanistan and Britain as a line of control, represents a de facto border that neither side fully accepts, with some Afghan officials arguing the "real" border extends deep into Pakistan, enveloping the tribal areas and more.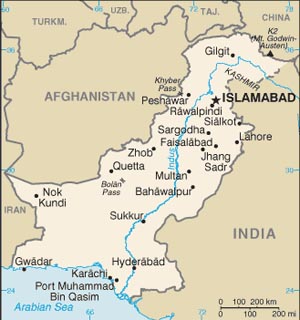 Fighting erupts in that area sometimes, with the respective nations' "border guards" guarding very different borders, and on Sunday night into Monday, heavy gunfire was traded, ending with Pakistan closing its main border crossing, one Afghan guard killed and a total of 22 wounded on both sides.
This latest fighting was sparked by Pakistan installing more of its border fence, which by Pakistani reckoning is some 30 meters into Pakistani territory, and by Afghanistan reckoning is right in the middle of Afghanistan. Arguments ensued, and eventually gunfire.
Pakistan's Foreign Ministry lodged a "strong protest" to the Afghan government after the incident, saying they expected Afghan officials to fully investigate what happened and to cooperate with mutual security along the border.