Jordanian officials have reported a "terrorist attack" against an office of their intelligence service this morning, with five people killed, including four agents and a receptionist. They offered no details on what sort of attack it was.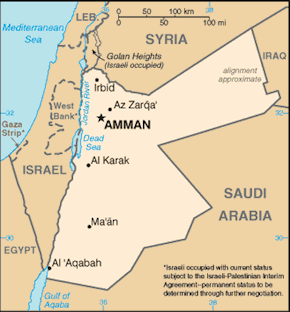 They did, however, suggest that it was an Islamist faction behind the attack, saying that the attackers showed "criminal behavior of those outside our moderate religion." ISIS in particular has been believed to be wanting to expand into Jordan.
The office attacked was located next to the al-Baqa refugee camp outside of the capital city of Amman. The camp houses over 70,000 Palestinian refugees, and was established in 1968. It is the largest Palestinian refugee camp in Jordan.
The attack comes amid the start of Ramadan, a time during which certain Islamist groups are keen to launch such strikes. It remains to be seen, however, if this is a one-off incident or the start of a series of strikes against Jordan.