After repeatedly warning the Iraqi forces in recent weeks against doing anything to slow the buildup of troops around Mosul, US commanders are now advising that Iraq put the offensive on hold for several months, as a recognition that Iraqi troops are "exhausted" and need a break.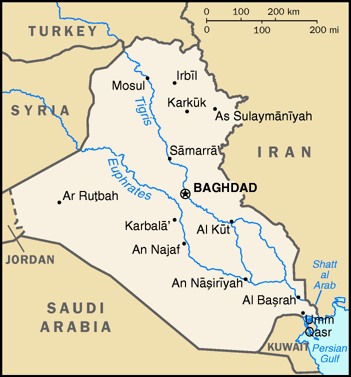 Officials say Iraqi troops are struggling with logistics on any offensive outside their territory, and that the US has to basically ferry food and water to them to keep the troops supplied when on an offensive. The Pentagon insists without this the Iraqi offensives would've already stalled.
Mosul represents a much bigger problem, with troops effectively going to be 200 miles away from their depots in Baghdad, and US officials say they just don't think Iraqi troops can pull that off any time soon, and that taking a break would be better.
"A lull won't be sexy," admitted Pentagon spokesman Col. Steven Warren, who insisted that letting the Iraqi military rebuild its combat power was a necessary step before they make any mores on Mosul. Iraq has launched some offensives outside of Mosul, but they stalled almost immediately, taking only a couple of villages.