According to the US Special Operations Forces leader for the Asia-Pacific region, Rear Admiral Colin Kilrain, the US special forces are eagerly looking to expand military ties with Vietnam's own forces, saying he'd met with his Vietnamese counterpart earlier this week.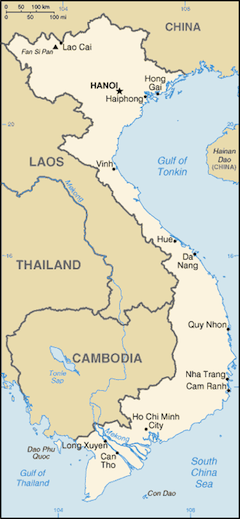 Kilrain said the speed at which the ties are forged would depend on the comfort of the two governments on the matter, but he did say that the lifting of the US arms embargo on Vietnam "encouraged" both sides and had them ready to "take the next steps."
The move is controversial within the US government primarily because of the long and bloody war the United States fought in Vietnam, against the same side which ultimately became the Communist government of present-day Vietnam.
Human rights advocates are less worried about the past, however, and more concerned that Obama is cozying up to Vietnam, a nation with considerable human rights problems, simply to needle China over those two nations' maritime disputes.