According to Balochistan Home Minister Sarfraz Bugti, Pakistani security forces have arrested six Afghans working for the Afghanistan National Directorate of Security, the nation's spy agency, on charges of carrying out terror attacks.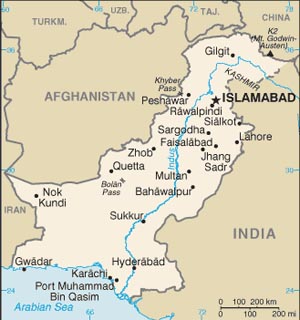 Bugti accused the NDS of working with the Indian spy agency RAW to sneak the agents into the country, disguised as Afghan refugees. The spies were paid around $750 to carry out bombings in Pakistan, and around $2,400 for targeted assassinations.
Bugti presented this as justification for the government to expel all Afghan refugees from the country, saying the Pakistanis had welcomed them with respect in 2001 but that they could not be allowed to remain if Afghan and Indian officials were using them to sew unrest.
Pakistan has repeatedly accused the Afghan government of acting as a proxy for rival India, and Bugti, a key member of the ruling PML-N party, has been among those trumpeting those allegations. Today's claims, however, are something different, focusing on the refugees instead of unseen spy networks, and may represent a shift in Pakistan toward being a more hostile environment for those who fled the NATO occupation of neighboring Afghanistan and, 15 years into that occupation, still haven't been able to return.