In the immediate wake of the 2013 military coup d'etat in Egypt, the nation began carrying out bloody crackdowns on protesters loyal to the ousted elected government, leading the European Union to impose an arms embargo.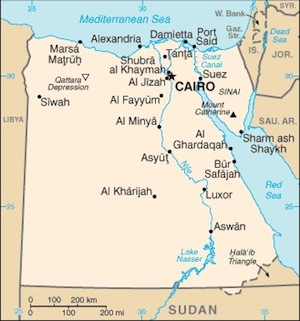 A new report from Amnesty International shows that the embargo has largely been meaningless, and that 12 of the 28 EU member nations continue to be major suppliers of weapons and other "policing equipment" to the military junta.
Egypt's crackdown on dissent, of course, has continued throughout that period, and Amnesty said that in providing billions of dollars worth of weapons and other gear to the junta, the European Union nations are contributing significantly to that crackdown.
In 2014 alone, the first full year of the embargo, EU nations sold $6.7 billion in weaponry to the junta, including military helicopters and surveillance equipment. Bulgaria was noted as sending large amounts of assault rifles and ammunition, the same sorts of weapons the early post-coup massacres were carried out with.
Though not part of the Amnesty report, which focused on the EU, the US has had similar issues with the Egypt coup. Under US law, military aid to any military junta is banned. Despite this, US aid in the billions of dollars has flowed into Egypt during the same period.