One of the many conditions of incoming Defense Minister Avigdor Lieberman for joining the coalition government, Israel's parliament is quickly advancing a new bill to allow the military to impose the death penalty.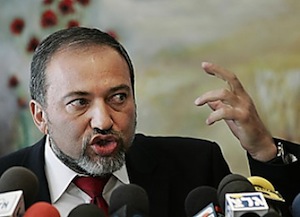 Under current Israeli law, the death penalty is only possible for genocide or treason, and in practice Israel hasn't sought a single execution in decades. The return to the more routine use of executions is controversial, and coalition member Kulanu has said they will oppose the bill.
Likud officials, however, are defending the law and trying to downplay concerns about it domestically on the grounds that the law won't apply to Jews, even if those Jews are convicted of the same terror offenses.
That's because the law only applies to military courts, which is where detained Palestinians are charged. Israeli Jews get access to real courts with due process, and those courts won't have the option to execute them.
While the assurances are designed to calm political opposition, the return of executions along de facto racial lines is almost certain to add to international criticism of Israel's policy in the occupied territories. The military routinely detains Palestinians without charges, and holds even young children in open-ended detention as "terrorists." Though it isn't clear how broad the death penalty will be applied by the military, their courts have such a free reign in the West Bank that they could seemingly start massacring detainees at will.