Pro-reform protesters who took to the streets of Baghdad on Friday were in mourning over the weekend, after bloody crackdowns on the demonstrators who entered the Green Zone left at least four dead and over 100 others wounded.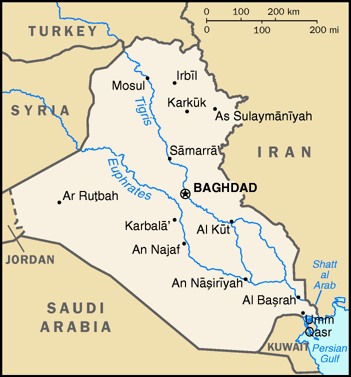 Despite most of the casualties involving being shot with live ammunition, officially the Iraqi government insists only rubber bullets were used. Photos from the site of the crackdown showed dozens of bullet casings littered around the area.
Indeed, reports from around the area throughout Friday talked of a large number of gunshot wounds among the protesters, and it appears the official denial of live ammunition only came the following day, after confirmation that four people had been killed.
Officials appeared mostly unconcerned about the civilian toll of the crackdown, with Iraqi PM Hayder Abadi and US President Barack Obama both agreeing that the most important thing was tighter security in the capital to prevent the protesters getting into the Green Zone.
Iraq has been facing tens and at times hundreds of thousands of protesters weekly, demanding Abadi follow through on promised reforms. There is no sign that any of those reforms will be voted on in parliament, or indeed any sign that parliament itself will meet again any time soon.