Reiterating similar warnings from late last week, Pentagon spokesman Col. Steve Warren today warned Iraq's government against responding to the latest round of ISIS bombings by redeploying more troops into the capital city of Baghdad.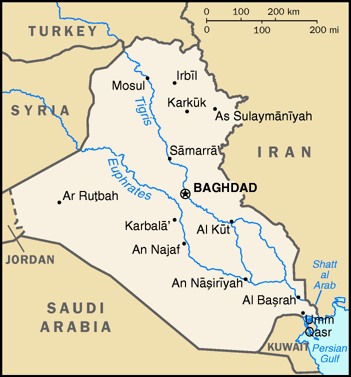 Col. Warren said the Abadi government wanted to send more troops to Baghdad before, but that the Pentagon told them they need to "keep their foot on the gas" and leave their troops out in the field, fighting ISIS forces on the front lines.
Warren's previous warning came after last Wednesday's massive ISIS bombings, and the new comments are a response to subsequent Tuesday bombings, which killed another 77 people across Baghdad, and which are fueling growing unrest.
The Abadi government was already facing public protests over the lack of reform, and those protesters are also accusing them of deliberately not defending the city's residential areas, with what security is in Baghdad deployed primarily to keep protesters out of the Green Zone.