With mass protests in Baghdad pretty much every Friday, and last weekend's demonstrations including protesters entering the house of parliament, the Iraqi government has virtually shut the city down entirely today in an attempt to prevent such protests from taking place.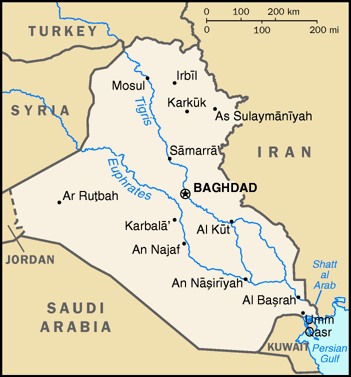 Blockades prevented traffic on most major streets in the capital, and a number of elite national police who were off fighting ISIS have been recalled to "defend" the Green Zone from the possibility of civilian protesters returning.
The protesters have been calling for anti-corruption reforms, including the installation of a new, technocrat cabinet. The prime minister nominated such a cabinet nearly a month ago, but parliament has yet to properly vote on them, with recent efforts involving fistfights among MPs and a lot of votes without proper quorums.
Cleric Moqtada al-Sadr, who organized some of the earlier protests, called on supporters to demonstrate in front of their local mosques instead of trying to make their way to the Green Zone. Protesters issued an ultimatum last week, demanding cabinet votes by this weekend, though they clearly will not happen.