Conflicting reports abound, but at least five, and potentially as many as seven Afghan border police were killed in the latest insider attack, this time in the Spin Boldak District in southern Kandahar Province.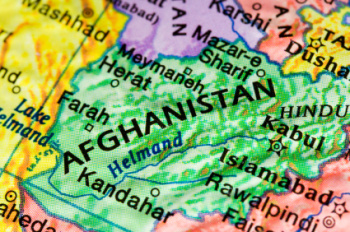 The provincial government suggested that five were killed, and the attacker, another policeman who has not been named, fled into neighboring Pakistan after the incident. The police, however, say the attacker killed seven and joined the Taliban after the incident.
The Taliban, for their part, issued another statement claiming they'd killed seven police in Spin Boldak and looted a large quantity of weapons from their border checkpoint. They didn't mention having an insider involved.
Afghan police have struggled with such incidents, with remote posts often getting wiped out entirely by a lone insider, who takes weapons and vehicles and disappears into the countryside, usually to join the Taliban.