There is still considerable confusion about the exact details, but according to Deputy Russian Premier Dmitry Rogozin, the first deliveries of their S-300 air defense system to Iran have begun. Exactly how much of the system has been delivered is unclear.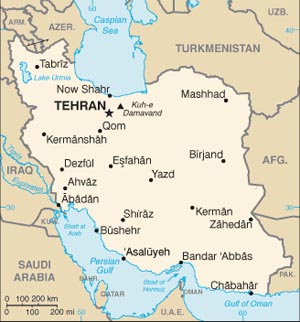 Iran made a deal with Russia to acquire the advanced defensive system many years ago, but Russia froze the deal in 2010, amid intense pressure from the US and Israel. According to Rogozin, the shipments made will have Iran dropping a lawsuit in Geneva for suspending the original deal.
It doesn't appear this shipment was intended to be announced today. It initially came out in comments in Iran's Tasnim News Agency, which quoted a Iranian Foreign Ministry spokesman saying the first missiles had arrived.
Tasnim retracted this report not long after, saying the spokesman had only said the first phase of the "contract" had been implemented, not that anything had arrived yet. Rogozin, however, appears to have confirmed that the deliveries did happen.