Speaking at a press conference today, Secretary of State John Kerry sought to downplay the prospect of more US ground troops heading to Iraq, saying Prime Minister Hayder Abadi had not requested any troops, nor was there any discussion of the question of troop levels.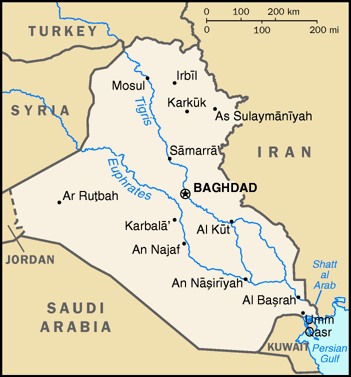 Kerry's comments didn't make reference to the push from Pentagon leaders for more ground troops in Iraq, with Joint Chiefs of Staff chair Gen. Joe Dunford repeatedly talking about proposals for significant increases in ground troops in the nation.
Kerry, however, insisted troops are only in Iraq "at the request of the government of Iraq," and insisted that the war against ISIS is well in hand, claiming ISIS is "getting weaker by the day" and hasn't been able to launch an attack in months.
The US deal with Iraq capped the number of US ground troops in the nation at 3,870 troops, though the Pentagon has repeatedly conceded that the number of troops in the country at any given time is closer to 5,000, with the rest classified as "temporary" and not subject to the cap.