Joint Chiefs of Staff Chairman Gen. Joe Dunford told reporters today that the US will be sending a significant number of new combat troops to Iraq in the weeks to come, saying a series of recommendations have been drawn up, and it's just a question of exactly which is approved.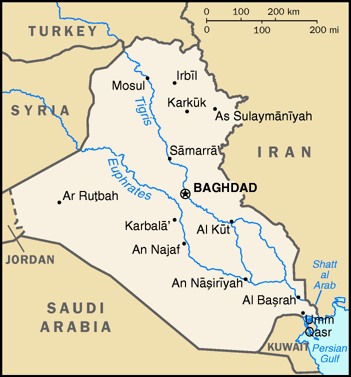 This will mark the latest in a series of US escalations in Iraq, which have put the US far above the 3,870 soldier limit they negotiated with Iraq. Pentagon officials concede the number of troops in Iraq is closer to 5,000 now, though the exact figure is not being disclosed.
Pentagon officials insist that they don't count "temporary troops" in their official numbers, which often means the figures they report publicly are underreported by as many as 1,000 troops at any given time. Iraqi Prime Minister Haider Abadi has been under growing pressure from important Shi'ite figures to keep the US role limited.
Yet the Pentagon seems to be in a never-ending scramble to add more troops, sometimes only a few dozen at a time, sometimes a few hundred. Sending relatively small numbers each time has kept the individual deployments sparsely covered in the US press, and this avoids significant debate over the transition from a "no boots on the ground" war toward one in which thousands of US troops are at or near the front lines.