Suicide attacks by ISIS forces in the Belgian capital of Brussels today killed at least 36 people, and left roughly 200 wounded according to officials. The attack came just a day after Belgian officials claimed suspected ISIS bomb-maker Najim Laachraoui was being sought.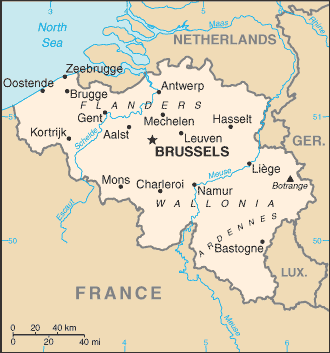 The attacks all took place around rush hour, with witnesses reporting gunfire at the Brussels airport and two bomb blasts. Officials later confirmed a Kalashnikov rifle was found at the scene. A third, unexploded bomb was also found at the airport.
An hour later, another bomber detonated himself on a subway train at Maelbeek station, in central Brussels. The station is very close to both the US Embassy and the headquarters of the European Union. At least 20 were killed in this bombing.
All flights in and out of the airport have been cancelled, and all public transportation is shut down. The Eurostar train system to and from Brussels was similarly shut down, with would-be passengers at the airport all taken to a "crisis center."
Belgian officials say they've raised the terror alert level to the highest possible since the attacks, though they conceded that the levels were already extremely high before the attacks, and that they had feared such an attack since last fall's Paris attacks.