After several failed attempts to capture him since the November 13 attacks in Paris, Salah Abdesalam was captured today by authorities in Belgium, shot during a raid on a home in central Brussels' Molenbeek district.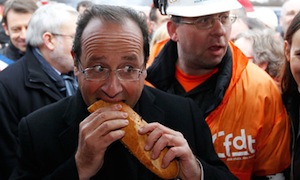 Abdesalam and another man, identified as Amin Choukri, were both shot and wounded in the attack, while three others were arrested for "sheltering" the two shot men. Top Belgian defense lawyer Sven Mary confirmed he's already been approached to defend Abdesalam.
While Abdesalam was nominally the only suspect in the Paris attack who "got away," French President Francois Hollande downplayed his capture, saying that there are "many more people than we at first thought" involved, and will be pursued.
Hollande's comments may be attempting to deflect criticism about how long it took to track down Abdesalam, but also reflect his government's aim to keep the state of emergency ongoing in the country, even after the last suspect was caught.