In what they are describing as a joint military operation with Nigeria's own army, Cameroon today reported its military launched a cross-border raid against the Nigerian village of Kumshe, where they engaged in fighting with a mass of Boko Haram forces.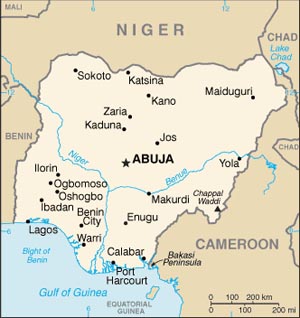 According to the Cameroonian assessment, 92 Boko Haram were killed, along with two of their soldiers slain by an "accidental mine explosion." Five other troops were wounded in the fighting, which they say freed 850 villagers.
Nigeria offered no statement of their own on the situation as of yet, which raises some doubts about the accuracy of the reports, as previous Cameroon cross-border raids have ended with significant civilian casualties.
Boko Haram has a significant presence across northeastern Nigeria, and also crosses into Cameroon, Chad, and Niger at times for attacks. The group aims to ultimately carve out an independent emirate in the region, but largely conducts hit-and-run attacks as opposed to trying to hold territory of their own.