The Cameroonian government is denying reports of a large civilian death toll in cross-border raids into neighboring Nigeria, something the military has repeatedly been accused of, the most recent of which was last Monday.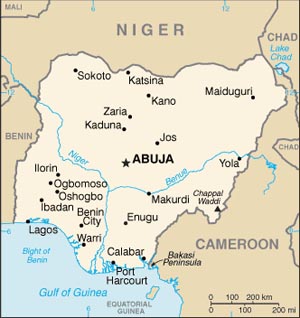 On Monday, Boko Haram suicide bombers killed 35 people in an attack on a Cameroon town. Cameroon forces then moved into Nigeria, and claimed to have killed 17 Boko Haram insurgents. Locals, however, told a different story.
In the village of Gwoza, in Nigeria, locals reported that the Cameroon troops arrived, announcing they were looking for Boko Haram and firing in the air. They then shot people who ran out of their houses to see what the gunfire was about, killing an estimated 40 civilians.
That was the third such incident in the past two months, with previous reports accusing the Cameroonian soldiers of looting, stealing livestock and in one case, burning an entire village to the ground. Cameroon officials insist the troops were trained not to commit war crimes, and that therefore the allegations must be false.